Which projects are part of the Blue Growth Community?
BLUEfasma

BLUEfasma - Empowering innovation capacity of SMEs and maritime networks in MED islands and coastal areas, to support blue circular economy growth in fishing/aquaculture
BLUEfasma integrates and implements Circular Economy (CE) principles in the key blue growth sector of fishing/aquaculture; to benefit Mediterranean insular, island and coastal areas in a novel, innovative way. The project team tackles the transnational challenge of continual depletion of natural resources that causes serious environmental, economic and social impacts. Its overall objective is to empower the innovation capacity of SMEs, maritime clusters/networks, Public Authorities to boost blue CE growth in insular, island and coastal areas.
Why the Mediterranean needs BLUEfasma?
It changes the way businesses perform towards blue CE
It will have long term effects in smart/sustainable growth
It preserves environment
It improves quality of life
In Mediterranean insular/coastal areas fishing/aquaculture is a key blue growth economy sector highly affecting areas gross added value and employing a large percentage of Mediterranean population
Effective systematic work towards blue CE in the sector has been mainly in Northern Europe, while only individual Mediterranean activities are noted
Lead partner: University of Patras
---
Psamides

PSAMIDES - Ports small and medium alliances for sustainable development
PSAMIDES aims to optimize the performance of small and medium-sized ports, as well as marinas, through the implementation of innovative tools that help manage tourism flows, control costs more efficiently, provide more services to users and particularly boost the eco-innovativation of these ports while reducing the negative environmental externalities resulting from tourism activity.
To achieve this, PSAMIDES will focus on two broad areas:
1) Create a blue growth community of small and medium-sized ports. While adopting a transnational approach, PSAMIDES seeks to enable small and medium-sized ports to create an integrated business ecosystem that provides support to innovation and helps them overcome the current limitation of funds and personnel so that they can identify, by themselves, the most effective solutions in each case.
2) Improve blue growth governance. PSAMIDES endeavors to create an effective multilevel governance tool and methodology to enable the management experiences to be capitalized, which could be reproduced in hundreds of ports in the MED area.
PSAMIDES will link two key sectors of the so-called "blue-growth". On the one hand, the ports, and on the other, coastal and maritime tourism. According to EPM studies, these two sectors combined account for 51% of the gross value added, 69% of jobs and 61% of profits of the total of the EU's blue economy, particularly focused on the MED area.
Blue Deal
Blue Deal - Blue Energy Deployment Alliance
The project aims to increase transnational activity of innovative clusters and networks of the blue energy (BE) sector, develop links and synergies between SMEs, public authorities, knowledge institutions and civil society and establish transnational and regional Blue Deal Alliances.
It will create favorable environment for BE investments and sustainable development in the Mediterranean economy and help to accelerate the deployment of BE initiatives in the Mediterranean, in line with the EU Blue Growth Strategy, the EC Communication 'Blue Growth–Opportunities for Marine and Maritime Sustainable Growth', and the WESTMED Initiative –Goal 2, Priority 2.1, Action 'Develop tailor-made solutions and new technologies to harness marine renewable energies and to mitigate and adapt to climate change'.

BLUE DEAL also intends to define, test and disseminate effective practices and tools to enable SMEs to start-up new businesses inthe BE sector, and public administrations to improve procedures for integrating BE in national and regional energy polies, in the planning and management of coastal zones, in maritime governance and in RIS3 strategies.
Lead Partner: University of Siena
---
Blue Crowdfunding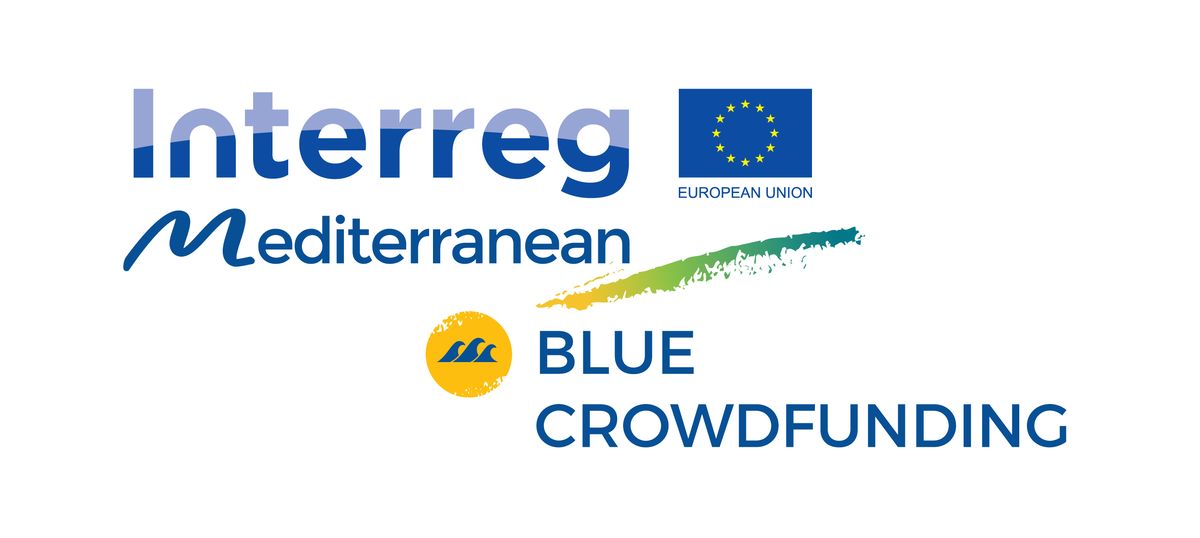 Blue Crowdfunding - Capacity Building of BLUE Economy Stakeholders to Effectively use Crowdfunding
Blue Crowdfunding aims at improving and enhancing knowledge and capacities about crowdfunding in the MED area. In particular, its objetive is to improve innovation capacities in the blue growth sector by mainstreaming the use of crowdfunding - particularly addressing the following blue economy fields: blue energy, maritime safety, maritime transport, maritime tourism, fisheries and aquaculture.
In other words, the project's ambitions is to trigger change from using public funds for innovation to use crowdfunding and crowdsourcing to fund, test and validate innovative blue economy products and services. Consequently blue-economy SMEs will get better access to funding and will be able to deliver better and more innovative solutions.
The project will allow the creation of the first Transnational blue-crowdfunding cluster with developed CF services. In other words, it will be a network of reference of competent bodies and institutions providing for ad-hoc services and information about crowdfunding and alternative finance, specifically addressing blue economy businesses.
In this way, BLUE CROWDFUNDING will contribute to a more stable and reliable knowledge about crowdfunding in the MED area, supporting and mainstreaming policy change and recognition of using civic crowdfunding across Europe and specifically in the target Regions.
Lead Partner: E-Zavod
---
Panoramed Strategic project on Maritime Surveillance
MED OSMoSIS

MED OSMoSIS - Key issues for maritime surveillance of the Mediterranean: safety & security
Effective management of Maritime Security activities requires the capability to collect and merge data into a common and comprehensive picture to be shared among relevant organizations.
However, the achievement of this capability is hampered by the fragmentation in the Maritime Security domain. In this context, the main challenge is to ensure the smooth functioning of cross-sector operational cooperation between multinational authorities (e.g. the police, coast guard, intelligence, security rescue officials) through interoperable communication and rescue systems.
The objective of the strategic project MED OSMoSIS is to provide an initial enrollment of integrated tasks and challenges in maritime surveillance concerning specific maritime functions data with links to Maritime Safety and Security registered by several Mediterranean Countries (navigation activities, national database) for the determination of a common architecture of governance in developing and operating systems and ICT infrastructure.
---
B-BLUE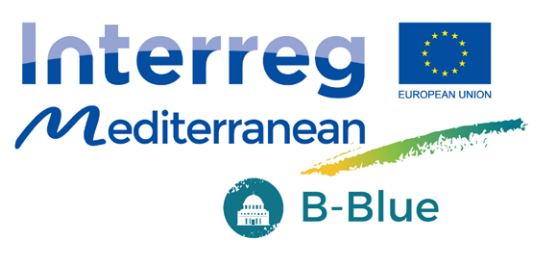 B-Blue - Bulding the Blue Biotechnology Community in the Mediterranean
Blue biotechnologysector (BBt) in the Mediterranean region is not used in its full capacity. There are many national and regional reasons behind this, like fragmentation of the national approaches, legislation and support to the development of the BBt or lack of harmonized coordination of the BBt sector in the Mediterranean region.
The B-Blue project specifically addresses the BBt sector identified as priority sector by Panoramed project coherently with the governance priorities of the the Axis 4 and with the Axis 1 on Innovation of the Interreg-Med programme. B-Blue project develops multilateral coordination frameworks among the Med BBt actors to reduce their fragmentation thus improving their innovation potential and their capacity to catch business opportunities through joint initiatives in the wider context of the Blue Economy.

The project tackles the umbrella challenge of increasing interest of society for marine related issues and consumers awareness/acceptance of novel blue bioproducts through the Awareness workshop and the inclusive quintuple-helix approach of the BBt HUBs developed at territorial level. Moreover, the multi-actor and collaborative context of the stakeholders tackling the challenge of unlocking the potential for cross-sectorial digital platform are aimed at creating the missing common ground of knowledge in the sector and fostering the lacking connection among different stakeholders (research, industry, finance) to create new business opportunity and new blue jobs.
The overall project objective is the aggregation and coordination of the Med BBt sector's organizations and stakeholders in a transnational and multi-actor community built on the quintuple-helix approach in order to unlock the innovation potential in the field through joint transnational initiatives, involving also stakeholders from the Southern Shore of the Mediterranean.
B-Blue main objectives are:
to gather the BBt innovation community

to develop a multilateral coordination framework supporting the capacity building and the innovation transfer in the BBt sector

to facilitate design and implementation in the Med area of joint and integrated plans, initiatives, programs and policies boosting the Med BBt sector
The ultimate goal of B-Blue project is to define, design and implement a structured framwwork which eases the established BBt community to not just catch new business opportunities or multilateral initiatives in terms of coordinated financing requests, but also to orient policy and financing programs to align national/regional initiatives at Med level in the BBt sector.

Lead partner: ENEA - National Agency for New Technologies, Energy and Sustainable Economic Development (Italy)
---
BLUE BIO MED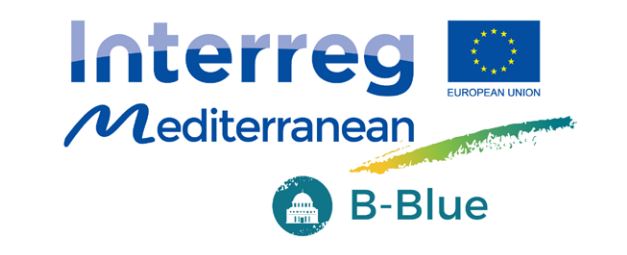 BLUE BIO MED - Mediterranean Innovation Alliance for sustainable blue economy
The BLUEBIOMED strategic project promotes the transformation of Mediterranean blue bioeconomy field toward sustainable development goals through innovation. The project supports better governance of innovation policies bridging the transnational governance frameworks active in the Mediterranean area (i.e. UfM, UNEP-MAP, EUSAIR, WestMed, Bluemed Initiative, etc.) with the territorial - regional/national - policy making assuming the Agenda 2030 Sustainable Development Goals (SDGs) as the common reference grid. R&I strategies for smart specialisation (RIS3) are the key entry point to understand and orient the innovation trends and priorities across MED regions and connect transnational cooperation with investments for growth and jobs of the Cohesion Policy.
BLUEBIOMED will develop a governance model of innovation policies to tackle complex challenges and will test the innovative approach through policy experiments triggering the cooperation of the quadruple helix stakeholders for interregional innovation investments.
The project will be an open platform for an inclusive co-design process with the wider innovation community promoting a bottom-up MED Innovation Alliance for blue bioeconomy to streamline multiple efforts and initiatives around the Mediterranean. BLUEBIOMED will support the start-up of the Alliance to boost the Mediterranean leadership in transformative innovation of the blue economy.
Lead partner: Attrattività Ricerca Territorio Emilia-Romagna (ART-ER)
---
4HELIX+

4Helix+ - EMPOWERING THE 4 HELIX OF MED MARITIME CLUSTERS THROUGH AN OPEN SOURCE-KNOWLEDGE SHARING AND COMMUNITY-BASED APPROACH IN FAVOR OF BLUE GROWTH
The project aims to stimulate, coach and fund cross-sectoral and trans-boundary innovation within the Mediterranean maritime sector. It seeks to improve the gap between the 8 Mediterranean regional maritime clusters on the one hand, and their respective Quadruple Helix on the other (university, industry, government and civil society), in order to accelerate the transfer of research and innovation results. This partnership with and within open spaces for exploratory interaction and creativity is also empowered by the integration with cultural and creative industries' (CCIs) knowledge and expertise.
This is envisaged to be achieved through an open source, knowledge sharing and community-based approach, resulting from cooperation with so-called 'new innovation agents' (fab-labs, co-working spaces, creative hubs, etc.) and cultural and creative industries (high-skilled companies, RDI centers, etc.). This cross-sectoral knowledge transfer and cooperation with blue SMEs will be realized by a series of innovative tools, such as Cyber Space and Innovation Voucher Scheme, as well as numerous project events, such as boot-camps, transnational brokerage event, regional info days...
Lead partner: SVIM-Sviluppo Marche
---
Mistral

MISTRAL - Mediterranean Innovation STRAtegy for transnational activity of clusters and networks of the Blue Growth
The project aims to strengthen a transnational partnership made up of 8 countries in order to:
Make marine knowledge and sustainable innovation the key drivers for BG,
Support MED clusters to become an excellent intermediary of knowledge for increasing blue economy,
Design and implement sustainable development trajectories harmonized with the MED regions Smart Specialization Strategies.
The strong partnership, thanks to the open innovation approach, will act as catalyzer for cooperative sustainable innovation actions, placing MISTRAL in a unique position to help the boost of the BG sector in the MED area responding to the programme challenges.
MISTRAL has the ambition to develop a wider governance vision towards 2020 in the BG sector as well as assuring the effective policy mainstreaming. In conclusion, MISTRAL will be the Blue Innovation wind in the MED area unlocking the innovation potential of the coastal and marine ecosystem.
Lead partner: Emilia–Romagna Region, DG Knowledge, Labour and Enterprise Economy - Research, Innovation, Energy and Sustainable Economy Dep.
---
PELAGOS

The sea represents a huge resource for renewable energy (Blue Energy, BE) such as waves, tides, and marine currents.
Harnessing the economic potential of this energy in a sustainable manner has been highlighted in the Commission's Blue Growth Strategy as one of key areas, where in order to build the necessary capacity and critical mass, it is necessary to involve a wide range of stakeholders. The project aims to increase the innovation capacities and cooperation of BE actors in MED through promoting a transnational cluster, bringing them together in order to develop a shared understanding of the challenges and collectively devise workable solutions. PELAGOS will establish a Cluster in Blue Energy that will promote novel technologies and provide a mix of support activities to beneficiaries such as technology providers, enterprises, financial operators, authorities, NGOs and citizens. The project will enhance internationalization of the Cluster members through a range of activities that will jointly identify opportunities of BE in Mediterranean insular and coastal regions.
This will be achieved through fine-tuning of existing know-how, development of skills, identification of common business opportunities and facilitation of growth by bridging providers and users in targeted maritime industries. The development of this emerging sector can become an important part of the blue economy, fuelling economic growth in coastal regions and create new, high-quality jobs.
Lead Partner: Centre for renewable energy sources and saving – Pikermi Attica Greece
PROteuS

The Mediterranean Sea constitutes a cross road of continents and the main link among EU countries, Asia and Middle East, baring a huge load of maritime activities that need to be monitored in an efficient way. Maritime Surveillance (MS) aims at providing to the involved key actors the necessary methods and systems to achieve effective data exchange concerning various maritime risks and sectors (Port control, piracy, pollution and trafficking monitoring, border control, defense, fisheries controls).
An important issue within MS is the existence of communication and regulatory gaps that can lead to serious loss of time in case of emergency.
PROteuS project aims at exploiting the growth potential of the emerging Maritime Surveillance industry that can play a crucial role in the socio-economic development of MED area and in the generation of new job opportunities. This objective will be addressed through the establishment of a MED MS Cluster, fostering innovation and R&D capacities, knowledge and technology transfer, as well as transnational cooperation among the involved key MS actors, focusing on maritime security and safety mechanisms in MED area. The Cluster will offer customized services in order to identify and exploit technologies related to MS and will achieve transferability through the creation of concrete linkages with other Blue Growth sectors that face common challenges and growth opportunities.
Lead Parner: Chamber of Commerce, Industry, Crafts and Agriculture of Venice Rovigo Delta - Lagunare
iBlue

iBlue will contribute to the sustainable relaunch of yachting sector (shipbuilding, nautical services, tourism) creating a Med transnational network to help the economic upturn by sharing business models (BM) which integrate the 3 pillars of sustainability (environmental, social, economic), developing the "3-PBM" methodology.
The sector is now facing crisis and unemployment challenges, but a focus only on economic aspect would represent a threat for the Med ecosystem balance, from an environmental and a social viewpoint."3-PBM" application and the systematic data collection will create a database providing: a critical mass of knowledge about Med yachting in terms of economic impact, employment, strengths, weaknesses and sustainability, exploitable by several users (SMEs, policy makers, and researchers); an indicator system about the sustainability of the yachting enterprises, useful to the policy makers for a better resource allocation and for impact evaluation; a collection of best practices, innovation patterns and policies exploitable by Med yachting sector actors for performance improvement; training material for the realization of sustainable BM in yachting, going towards circular economy principles, and for the maritime tourists for improving awareness about rules for Med safeguard. A transnational action will all ow a sustainable development of the whole yachting sector of the Med, protecting at the same time nature, beauty and culture of its territories and its people.
Lead Partner: University of Udine – Italy
MAESTRALE

The project Maestrale intends to lay the basis for a Maritime Energy Deployment Strategy in the Mediterranean. Based on a survey of existing and innovative technologies, hindrances and potentials in participating countries, it aims to widen knowledge sharing among scientists, policy makers, entrepreneurs and citizens and prompt effective actions and investments for blue growth.
Notwithstanding the large number of academic and technical studies in the field of renewable blue energy, there is a lack of concrete initiatives and operating plants in the MED area. To fill this gap, project partners will cooperate to detect maritime renewable energy potentials in participating countries as regards their physical, legal, technological, economic and social contexts. Among the issues to be faced, there are environmental sustainability, technological innovation, acceptability by citizens, and possible conflicts with marine ecosystems.
The main output will consist in the creation of Blue Energy Labs (BEL) to take place in each participating region. BELs will involve local enterprises, public authorities, knowledge institutions and citizens and will operate to support future blue energy policies and plan concrete strategies for blue growth. A number of pilot projects will serve the purpose of raising awareness among local stakeholders, facilitating social acceptance, decreasing uncertainty and increasing feasibility of concrete interventions.
Lead Partner: University of Siena – Italy